Spain had what is normal in a parliamentary system: there was a motion vote that ousted the sitting Mariano Rajoy which automatically replaced him with the "leader" of the opposition, Pedro Sanchez.  This one did not reach premiership after last elections since, well, he barely floated around a quater of the vote. But Spain is a country of instituions and Sanchez heads a ministry that is held in place in large part by the good will of very the leftist PODEMOS who is a big, bought, friend of chavismo.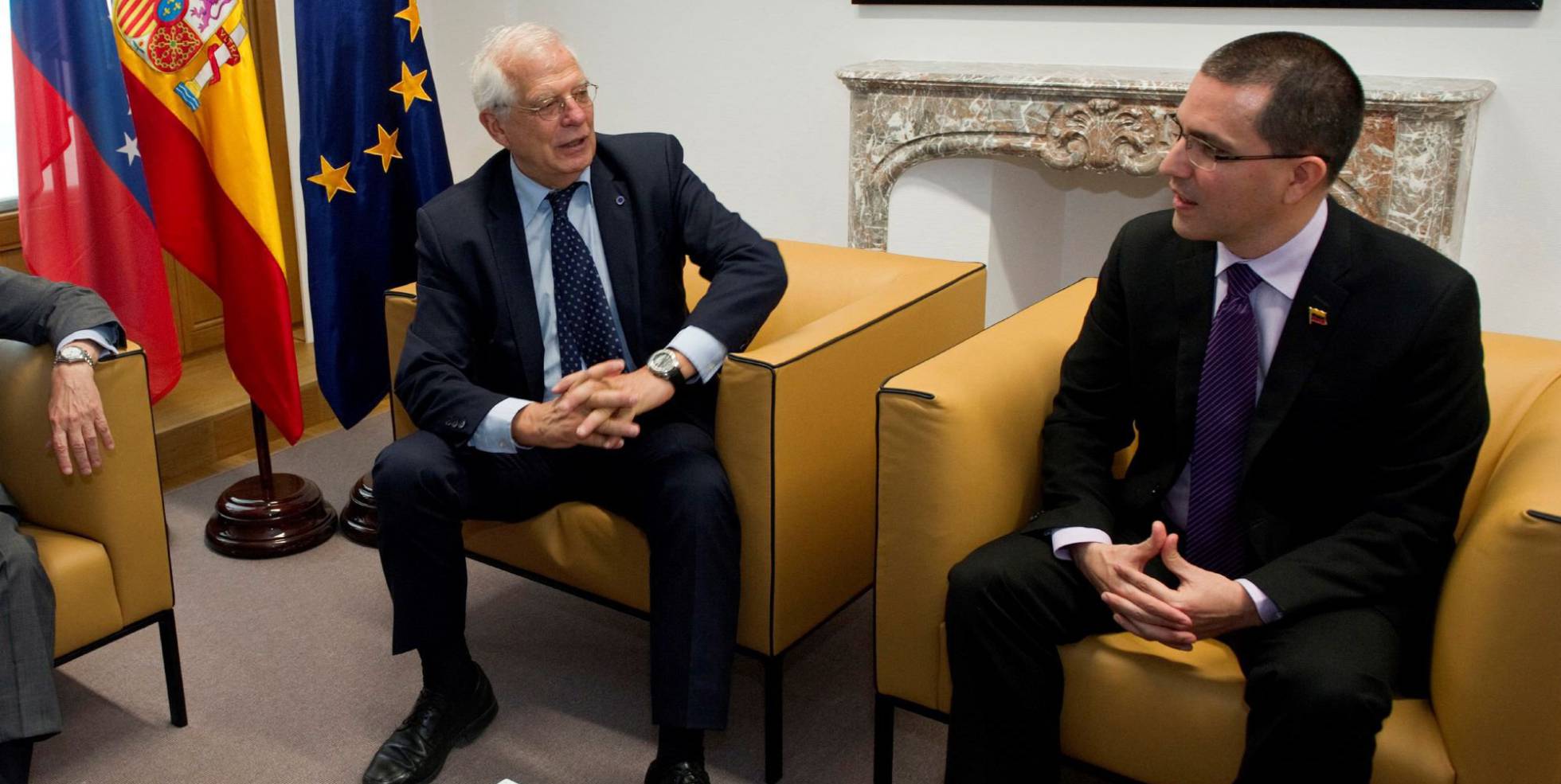 The door opened again.
Borrel and Chavez son in law.
We need to understand this to interpret,
in part only
,
the recent words of Josep Borrel
, the new foreign office holder. He said during a meeting with Venezuela's foreign minister, the creep that got there because he married a Chavez daughter,
that Spain will not spearhead sanctions against Venezuela anymore and that dialogue should be renewed [english].
  Some in Venezuela interpret this as a success, some as a betrayal, both are wrong.